About Us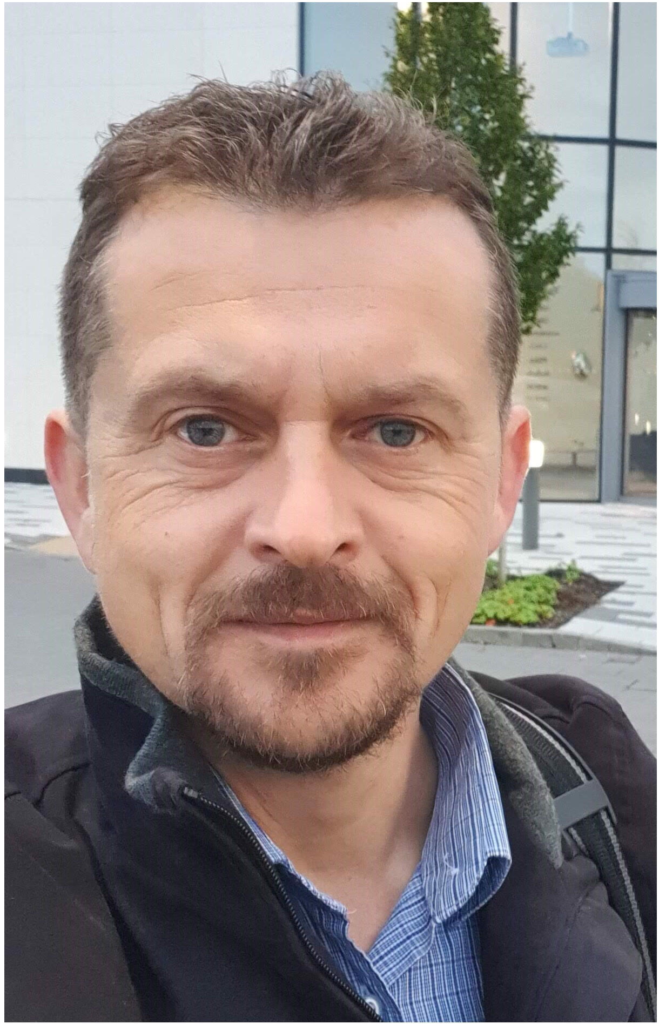 Born in Leeds, 1975 and educated in Otley, West Yorkshire – Steve finished his education in 1991 (aged 16) to begin his chosen career in the Royal Navy as a Junior Marine Engineering Mechanic – JMEM (M).
From the very early stages of his working life, Steve began travelling all over the world, benefiting from exposure to a wide variety of new and exciting cultures, traditions and people from differing backgrounds. This continued for a further fourteen enjoyable years.
During this time, Steve always remained dedicated to his career progression by combining hard work and ambition with constant determination and enthusiasm. He quickly accelerated through all the junior ranks during his early twenties – becoming eligible for promotion to 'Petty Officer' by the unexpected age of just 26 (equivalent to Sergeant). This involved Steve acting as the 'Marine Engineering Officer of the Watch' (1st class) and being solely responsible for a £60m propulsion plant – much to the astonishment of his peers. Drafted to both Aircraft Carriers and Type 23 Frigates, which included HMS Ark Royal, Grafton, Richmond, Marlborough and Montrose, Steve finally left the Service in 2005 as a respected, well-travelled "Non Commissioned Officer", aged 30.
Steve was immediately introduced to the commercial industry in 2005, after accepting a position in the Customer Support Team at 'Deep Sea Seals' in Portsmouth, Hampshire, (part of the Wartsila Group). Within three months of joining the company, it was announced that 'SAP' would be implemented, (SD, FiCO, MM, PP, QM, and CS).
For the following two years Steve began to understand the Sales and Distribution module – a complete change from his originally chosen career of mechanical engineering. It was an extremely enjoyable experience learning the new skills, and it did not take long for Steve to realise that he was suitably matched to this area of the business. Within just two years, Steve had fully transferred his maintenance skills from marine engines to an ERP system for one of the world leaders in Ship Power, Power Plants and Marine Engine Servicing.
In 2007, Steve (now Deep Sea Seal's 'SAP Specialist' and Basis Administrator) decided to emigrate from the United Kingdom in pursuit of new challenges and to further his career in SAP. Relocating to the south coast of Finland (less than 100km's west of the Russian border) with his beautiful wife and three children, Steve's quest to dramatically increase his knowledge of SAP began to unfold.
Initially becoming the SD 'Problem Solver', based in Helsinki and supporting Wartsila's global processes, Steve completed one full life cycle implementation in the UK, approximately thirty template roll outs to other Wartsila companies across the world, conducted training in China, France and the UK regarding Production Planning, MRP, Double drop shipment, Returns order and Intra group invoicing processes.
His experience also increased in MM and CS master data, standard texts, Smartforms, cross modular integration points, pricing, sales output tax, reports, plants abroad configuration and an extensive amount of time spent in the IMG configuring many areas associated to the Logistics area of SAP.
After displaying outstanding performances of technical ability and sound decision making, Steve was then promoted to Solution Manager, now working even closer with the SD and CO Solution Architects, FI, MM and CS Development teams. His decisions and proposals were now considered (and accepted in most cases) by some of the most leading SAP experts within Wartsila, at an international level.
In brief, responsibilities now included maintaining the SAP system by creating functional designs, carrying out configuration changes, standard template configuration for new roll outs, post go live support and training for End users across multiple sales organisations – all at a global level. Steve also acted as the on-site manager for Wartsila's offshore second level support team 'Accenture' where he built a great relationship with fellow functional consultants and developers, delivering changes in a controlled, efficient manner.
Steve believes his accelerated skills were acquired from various command and leadership courses during his time in the Royal Navy and a subsequent 'Diploma in Management' at Greenwich University. His professional way of working was noticed more so during one of his last projects for Wartsila which involved implementing the changes required for the European VAT package 2010. This was a ten month project that delivered an effective solution in time (during some extremely tight deadlines due to the late arrival of the SAP OSS notes).
Steve returned to the United Kingdom in January 2011 where he accepted a position with Croda. Again, this was an SD role but with more focus on LE – transportation, shipments and costing etc. Unfortunately the role was mainly support work, whereas Steve wanted to pursue his career in projects.
This position ended after 6 months, when Steve accepted a new role with Vesuvius / Foseco. A partnership with SAP Belgium that would now take him to Sao Paulo, Brazil where an All in One project was in its infancy stage. Steve would be responsible for the SD and QM modules, and support for his MM and FI colleagues. Due to an unexpected illness after 6 months, Steve could no longer continue in the project and felt it was best if he left.
However, within just 10 weeks of leaving Brazil, Steve's health returned and he was offered a position at Ciber UK, a positive move where he began to enjoy a wide range of project based work. For the following three years, clients would include Aerospace and Defence, Information Assurance and Compliance Services, luxury auto-mobiles and Infra-red & thermal imaging. Steve's final project was within Housing and Maintenance, where the client was the first in the UK to successfully implement ECC (including Real Estate), CRM and SRM. Steve was responsible for the Contract & Order Management process area, working closely with the Service Operations, Finance and Procurement teams where heavily bespoke, integrated processes were built to support the client's requirements. Deviating from standard SAP in most areas, due to the integration points to Real Estate and Plant Maintenance, this was to be his biggest challenge to date.
As you can read, Steve is constantly aiming to increase his exposure to SAP, whether this be with an End user in the UK, Finland or Brazil, or partnering with various clients as an independent consultant. It therefore seemed a natural progression to create JICL in January 2015, where Steve continues to enjoy working with businesses and supporting their SAP requirements.
A highly motivated, enthusiastic individual with a strong commitment to producing quality results every time.
"...a great asset to JLR, increasing our understanding of SAP and improving the process of delivering engines to our car assembly plants. Fixing historic issues and on-boarded customers through integrated middleware, JICL were a pleasure to work with and always very supportive in finding solutions to complex issues!"