Services
Blueprints are typically documented based on initial workshops conducted with the Business Process Owner (BPO) and any Subject Matter Experts (SME's). Extensive interviews will be conducted and a document created, usually consisting of the following elements:
Primary High Level Design Approach
Identify Interfaces
Identify In-scope and Out-of-scope items
These documents are "played back" to project Sponsors for their approval. Once agreed, the blueprints will stand as the gold standard through the course of the project.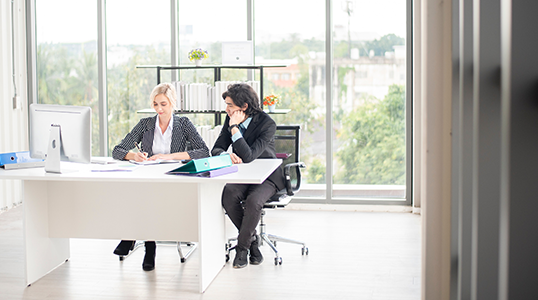 The complete documenting of a project is one of the most under-estimated, often least priortised (but equally important) deliverables.
Not just for referral purposes after project closure – it can be where the birth of a "living document" takes place – that could last the lifetime of the system!
Supporting project documents can include the following:
Complete Process Area Document
Individual Process Group Documents
Design documents (Functional Spec)
User guides
Test scripts
JICL provide accurate and user friendly documentation, completely illustrating every step of the project from first arriving on site to departing upon completion of a successful implementation.
The Blueprint captured your business processes and proposed a solution that was built, tested and approved.
The data has been cleansed, users are trained and documentation is complete. Are you ready for Go-Live?
Not quite… let's not forget the "Cut-over "! One of the most difficult parts to any project is the managing of the cut-over, where the "Cut-over manager" will require support from all consultants involved in the project to help them migrate all data such as open orders, invoices, customer balances, master data etc. from legacy systems into your new SAP system.
Client build, import of transport requests, validation, user maintenance etc. – its an extremely busy period where the project team will be expected to come together and deliver that final milestone like a "fine tuned orchestra".
If you require additional support during this busy phase, (such as the client set up or data / configuration validation) – JICL can be there to help you cross the line, with minimal issues – into a new, exciting world of SAP!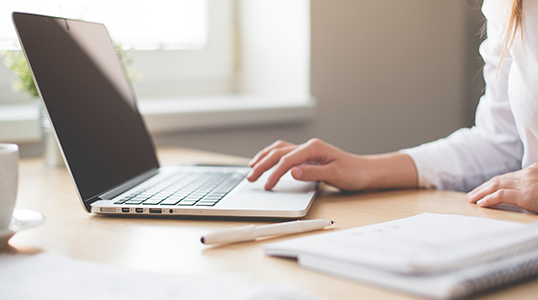 The 'configuration service' involves the tailoring of an SAP solution to meet the specific business requirements, based on previous Blueprinting activities.
JICL would analyse your business processes (and any associated process variants) and offer recommendations for how an SAP solution could best support and enhance them.
Configuration and bespoke development is kept to a minimum where possible, so businesses can follow an SAP supported process and minimize cost to the project.
Configuration can be carried out via your Solution Manager or direct within the Implementation Guide (IMG).
During the life of your project, there will always be a requirement to "test".
This could range from a simple / silo approached unit test, an integrated test with other related modules / Process areas, regression testing of a recent change (prior to migrating it to your Production system). Then of course there's user acceptance, security and authorizations… the list can seem endless!
JLCL recognises that "quality" testing (and the associated documentation) during the stages where a change takes place is mandatory. There cannot be any doubt that all tests were not carried out covering every possible variant. It's your SAP system, it has to be right first time!
Upon completion of a successful unit test, there is usually a requirement to "Knowledge transfer" these changes to a Business Process Owner, Trainer or other End user within the business. A business representative must experience the change, provide an opportunity to ask questions, understand the impact to their current business processes in that area.
This stage is key, if the change is to be a success. System reconfiguration isn't the end of the change process – business approval and acceptance is when the change can be closed.
JICL appreciate that changes must always be followed up with detailed training to the client, delivered at a level appropriate to their current experience.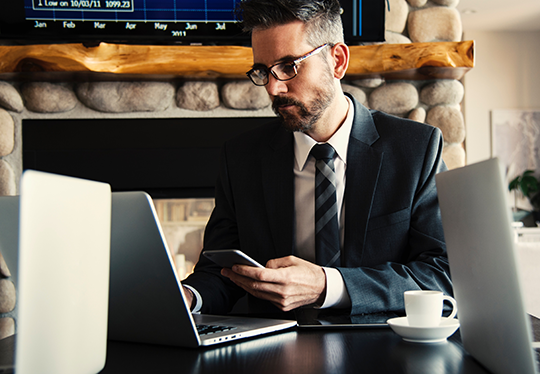 Master data is the core data of an enterprise that exists independently of specific business transactions and is referenced in business transactions.
It builds the foundation for the smooth execution of business processes and well-informed business decisions. Master data represents business objects rather than business transactions and is rarely changed over a long period of time.
The following data objects are just some examples of the master data records that JICL can support your business with:
Customers, Employees etc.
Products, Services, Bill of materials
Sales prices, Output tax, Discounts, Uplifts, Commissions, Rounding, Currencies
Customer info records, Material determination, Equipment, Functional locations, Outputs, Classes, DIR's
Bespoke condition technique via client specific access sequences and tables.